Cleanroom Nylon Tubing & Bags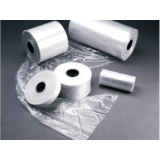 Nylon 6, Ultraclean Film certified to Level I cleanliness standards.
Holds up under elevated temperatures.
Superior gas barrier properties.
Extremely oil and grease-resistant.
Maximum resistance to abrasion, wear and puncture.
Autoclavable and excellent for pharmaceuticals (unsealed).
Nylon is FDA-approved for packaging food and meals.
Applications: Parts storage for all industries; overwrap for products with sharp or protruding parts; packaging for highly polished plates, mirrors, etc., primary packaging for cleanliness; pharmaceutical implant sterilization.